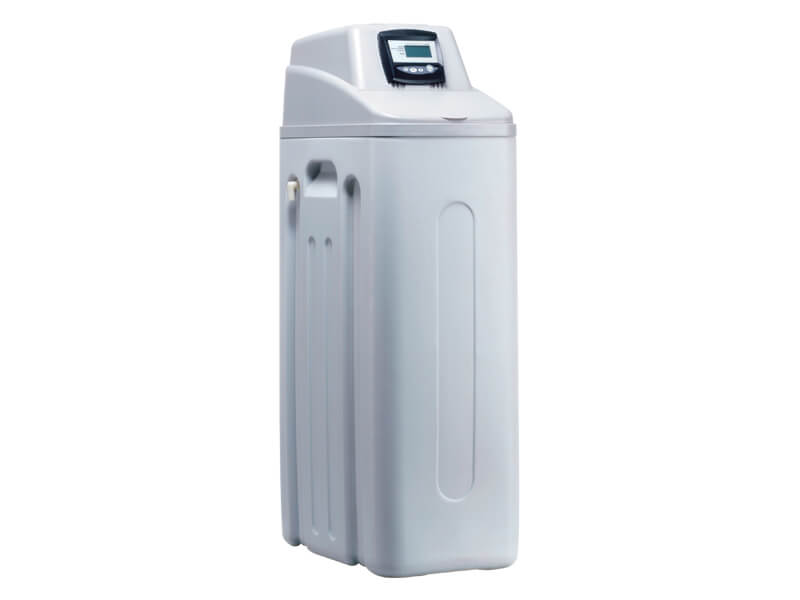 Kent Water Softener
Whole House Water Softener with Automatic Regeneration for Enhanced Water Quality.
Get rid of the deposits on your sinks, tubes, showers and stains on your clothing and increase the service life of electrical appliances with fully automatic whole house water softener. Buy this hard water softener from KENT to enhance the quality of water that you receive.
Features
Automatic Regeneration Technology
Based on a patented technology, KENT Autosoft Water Softener employs a fully automatic regeneration process and microprocessor-controlled method to convert hard water into soft water. In this method, the hard water goes through 5 stages of regeneration - normal, backwash, recharging, flushing and brine refill which does not require any manual intervention or technical help.
Time Based Regeneration
With the inbuilt micro-controller, a specific time and day can be pre-set to start the regeneration process to facilitate continuous supply of soft water
Enhanced Quality of Water
During the regeneration process, hard salts like Magnesium and Calcium in water are replaced by Sodium ions which greatly enhance the quality of water making it more soluble.
LCD Panel for Control
An intuitive LCD panel provides useful information, timely assistance and allows the user to change the softener's settings as required.
High Output Capacity
KENT Autosoft Water Softener has a resin volume of 28 litres to supply high quantity of soft water between two regeneration cycles, i.e. output between regeneration (OBR).
HELPLINE NUMBERS
Mr Anto :Mahadevapura, Kundalahalli, Hoodi, Hope Farm, Whitefield, Brookefield, ITPL, Channasandra, Seegehalli, Gunjur, Marathalli, Munnekolalu, Varthur, Yemlur, Mobile:- +91 9538885320

Mr Satish : Silk Board, HSR L/o, Sarjapura Road, Bellandur outer Ring road, Electronic City, Hosur, Koramangala, Begur, Bommasandra Indl Area, Huskur Road, Hosur Road, Anekal Mobile :- +91 9538885314

Mr Manjunath : Banashankari, Giri Nagar, Jayanagar, Padmanabha Nagar, Giri Nagar, Ittamadu, Uttarhalli, JP Nagar, BTM, Kanakapura Road,.Chamarajpet, Majastic, Malleswaram, Basavangudi, Gottigere, Bannerghatta Road, Mobile:- +91 9538885315

Mr John : Benniganahalli, KR Puram, T.C.palya, Ramamurthy Nagar, Viginapura, NGEF L/o, Virgo Nagar, Kannamangala, Kadugodi, Budhigere, Hoskote, Mobile :-9538682207
Mr Nayeem : HRBR Laout, Kalyan Nagar, Horamavu, RT Nagar, Bagalur, Hebbal, Veeranapalya. Mobile:- +91 9538885324

Mr Sathish Nani : Sahakar Nagar, RMV, New BEL Road, Vidyaranyapura, Peenya, Yeshwanthpur, Tumkur Road, Sanjay Nagar, Mobile:- +91 9538885330

Mr Santhosh : Basaveshwar Nagar, Rajaji Nagar, Mysore Road, R R Nagar, Kengeri, Nagarbhavi, Vijaynagar, Magadi Road, Shivaji Nagar,Kothnur, Hennur Banaswadi, ,Bangalore Central, Frazer Town, Richmond Town, Wilson Garden, Benson Town, Yelahanka, Devanahalli, New Airport Road, Nandi Hills, Mobile :- +91 9538885321

Mr Iyappa : Ulsoor, Domlur, Indiranagar, Basavanagar, Vignan Nagar, HAL, Old Airport Road, Murugesh playa, Nagawar Palya, Kagdaspura, CV Raman Nagar, New Thippasandra, Kasturi Nagar, Kammanahalli, Maruthi Seva Nagar, C.K.Garden. Mobile :- +91 9538885317


Quick Contact Form!!
(Only for Bengaluru residents)