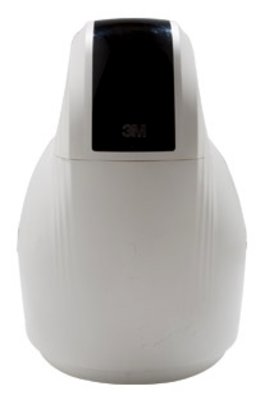 3M Water Softener - SFT150
SFT 150 is designed for a small family of upto 2-3 persons.
Built-in automatic high performance intelligent valve for operational ease.
High capacity salt storage to minimise frequency of salt refilling
A sleek, innovatively designed new-age device to improve your everyday experience with water. It can reduce scaling on kitchen utensils, bathroom walls and water pipes. It can also help reduce hair fall and dry skin that occurs due to hard water. It promises to give your car a better wash and protect all your water-using electric appliances. SFT 150 is designed for a small family of upto 2-3 persons.
3M™ Automatic Water Softener SFT 150 is a designer series water softener with a sleek and state of the art compact single tank design. It has high capacity salt storage to minimise the frequency of salt refilling along with a high resin life. An intelligent control valve with centralised controlling system provides operational ease and a smooth user interface for checking the operating status. A cool appliance to amplify the aesthetics of your precious house. SFT 150 is designed for a small family of upto 2-3 persons.
Benefits
Prevention of Scale formation. Prolongs the life of home appliances, piping and fixtures. Also allows a scale-free and free-flowing shower head.
Energy saving. Increases water heating efficiency, saves energy and prevents damaging effects of water scaling.
Delicate on skin and hair. Soft water is easily absorbed by the skin and does not block the pores of the scalp. It helps maintain hydration for glowing skin and hair.
Soft fabric. Cleaner, softer, longer lasting fabrics.
Cleaner, clearer water. Softened water minimizes stains and odour on sanitaryware and all other surfaces that it comes in contact with.
Maintenance of car. Washing vehicles with softened water provides better protection for the car body and glass. Keeps them free from unsightly water spots due to hardness.
High-performance intelligent control valve. NSF identification with structural strength, dual mode with time and flow and free maintenance
Resin tank. NSF identification with structural strength and bigger volume for resin storage
As per NSF and WQA standards
Quick Contact Form!!
(Only for Bengaluru residents)