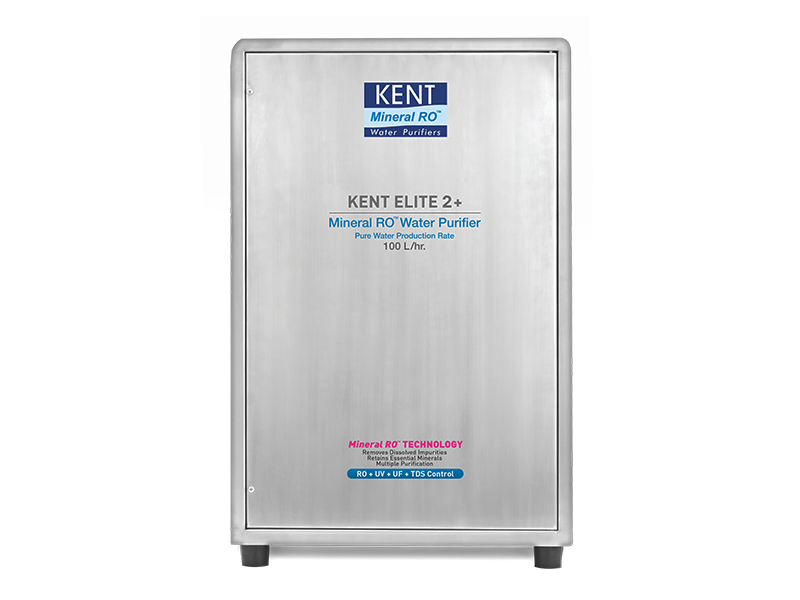 Kent Elite Water Purifier
Suitable for Institutions, Offices, Hotels, Factory, etc
High Purification Capacity
Mineral RO TM Technology
Double Purification
Product Details
Product Specifications
Product Reviews
An advanced double purification with KENT's patented Mineral RO water purifier TM Technology and an inbuilt TDS controller best suited for commercial establishments like offices, restaurants and factories. With stainless steel construction for corrosion free life span and in-built auto-flushing system to prevent scaling or fouling of the RO, Elite 2+ will take total care of your health and well-being. It is suitable for purification of brackish/tap water/municipal corporation water supply.
Features
Double Purification by RO & UV/UF with TDS controller
Suitable for attachment for water coolers.
Fully automatic operation.
Spin-welded RO Membrane Housing to prevent tampering
Fully automatic operation with auto-start and auto-off
Filter Change alarm.
Super high low membrane.
Stainless steel construction for corrosion free lifespan
Suitable for raw water from all types of sources like borewell, overhead storage tanks, water tankers and even municipal taps.
Quick Contact Form!!
(Only for Bengaluru residents)