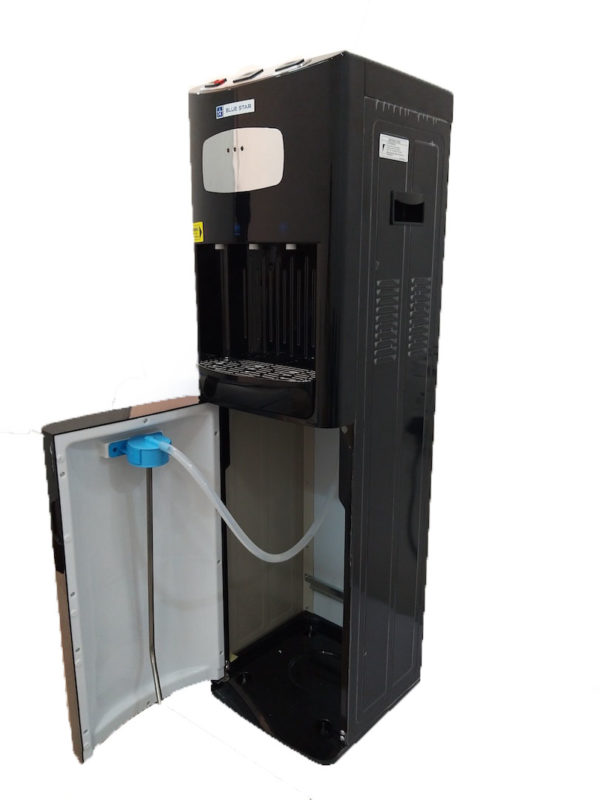 Bottom Loading Dispensers
Product Details
Product Specifications
Product Reviews
Say goodbye to lifting cumbersome and heavy water bottles every time you refill your water dispenser. The new Blue Star bottom-loading water dispensers come with a feature of convenient loading, so that you can slide in the bottle instead of lifting it. Apart from being convenient, they are also stylish and space-saving. Available in three attractive colours, Blue Star Bottom-loading Water Dispensers are a perfect match for your home.
Features
Bottom-loading design
Child safety lock
Three water faucets provide water at three temperatures: hot, cold and room temperature
High efficiency compressor
Durable stainless steel water tank
Space-saving and minimalistic design
Available in two colours - Black and Silver
Quick Contact Form!!
(Only for Bengaluru residents)