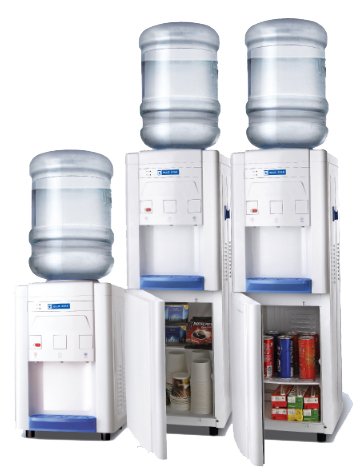 Hot and Cold Water Dispenser
Stainless steel tank for corrosion resistance and better hygiene
Hot or Cold, it's your choice
Tropicalised for efficient cooling even in hot Indian conditions
Product Details
Product Specifications
Product Reviews
Get clean and pure water whenever you want, at whatever temperature you want, with Blue Star's range of Bottled Water Dispensers. So whether it's a steaming hot cup of tea or a refreshing cool glass of lemonade or just a glass of plain water, Blue Star Bottled Water Dispensers are perfect for all. Apart from being hygienic, these dispensers are very easy to maintain. And are backed by an efficient national sales and service network.
Features
Stainless steel tank for corrosion resistance and better hygiene
Long-lasting plastic front panel and faucets
Conveniently removable drip tray
Tropicalised for efficient cooling even in hot Indian conditions
Low power consumption
Bimetal sensors to ensure protection against overheating
Quiet operation
Quick Contact Form!!
(Only for Bengaluru residents)